Ashwin Makwana
Project Fellow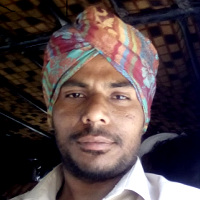 Background
Ashwin has a background in Social Management from Central University of Gujarat where he gained a grounding on issues related to school education. His main interest is to explore and establish links between education and the work being done at the ground level and that environmental education is an important tool to tackle societal issues.
Academic background
MPhil (Social Work) in 2016 from Maharaja Krishnakantsinhji Bhavanagar University, Bhavnagar, India.
MA (Social Management) in 2015 Central University of Gujarat, India.
Activities at NSI
Ashwin is coordinating the Dehradun Initiative of the Schools Environmental Awareness Programme involving teachers, community members and voluntary agencies collectively.
Experience
Worked for with Piramal Foundation for two years in improving the school environment for overall child development. Conducted processes to motivate teachers and improve learning level in school during 2016-18.
Worked with Gujarat State Rural Development Council between 2013 and 2015 as District Supervisor to collect and analyse data.



Contact information
ashwin@naturescienceinitiative.org

Alternative e-mail: ashwin.cug@gmail.com
Related links