Arun Kumar N
Project Fellow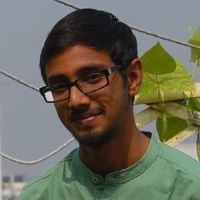 Research interests
Arun Kumar's main interests are plant taxonomy and plant ecology. He is also keen on raising awareness about nature conservation among people. Arun is researching the effect of climate change on the dwindling population of Juniper trees in the trans-Himalayan region.
Academic background
MSc (Forestry) in 2017 from Forest Research Institute, Dehradun, India.
BSc (Environmental Science) in 2015 from St. Joseph's College, Bangalore, India.
Activities at NSI
At NSI Arun is researching the impact of climate change on the Juniper population of Ladakh and Lahaul in the trans-Himalayan region.

Arun is also involved in rural nature education programmes for government school children.
Publications
Experience
Worked on edge ecology in a fragmented evergreen forest landscape in Sakleshpur, Karnataka for the Masters thesis.
Studied seed germination success in Rauvolfia serpentina seeds as part of the Masters Course project.




Contact information
arunkumar@naturescienceinitiative.org
Alternative e-mail: arunamethyst@gmail.com
Related links